This is Sophie the Giraffe...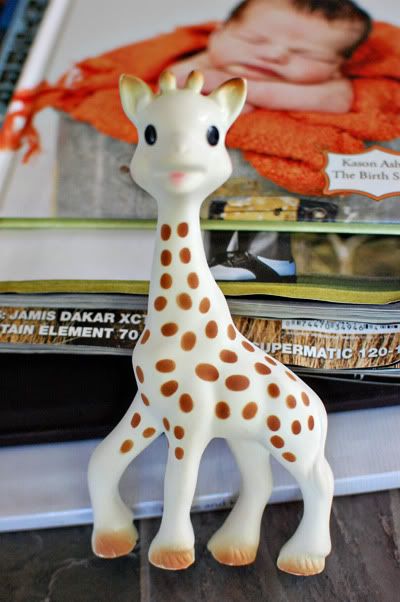 A lot of you mamas have probably seen/heard about this rubber giraffe. It's supposed to be great for teething and just a great toy for babies. I had my mom pick one up for Kason the other day and he LOVES it. Sophie is right up there with Kason's stuffed Elmo in terms of his favorite toys.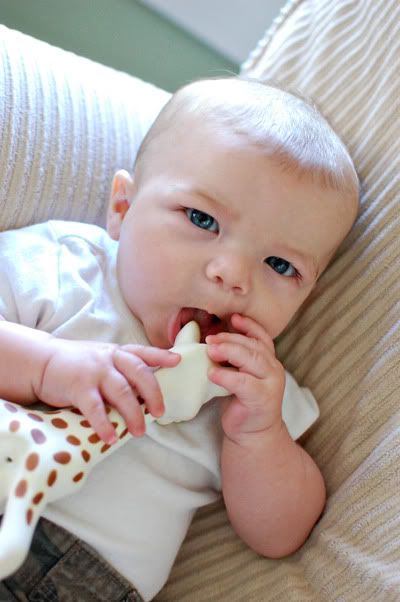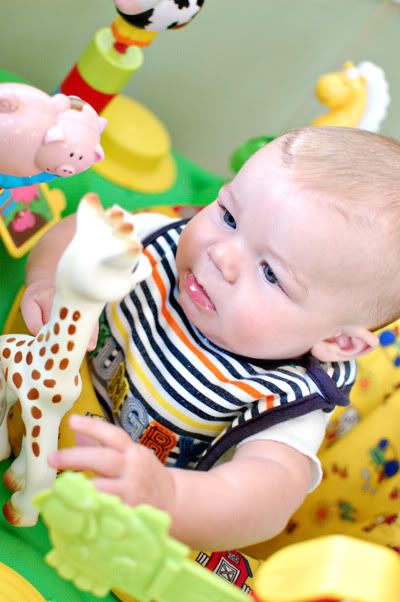 Here's the problem with Sophie...Kaia also loves Sophie.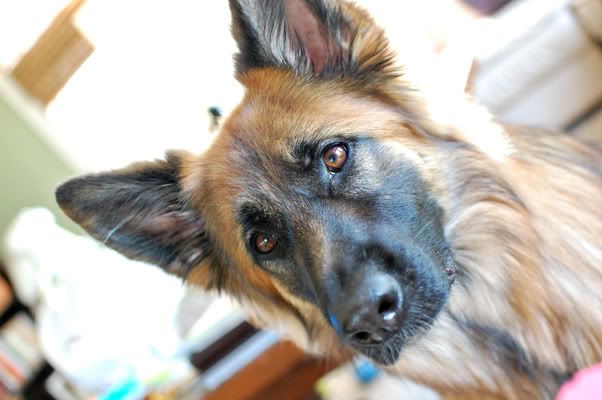 You see Sophie squeaks, and she's rubber..just like some of Kaia's toys.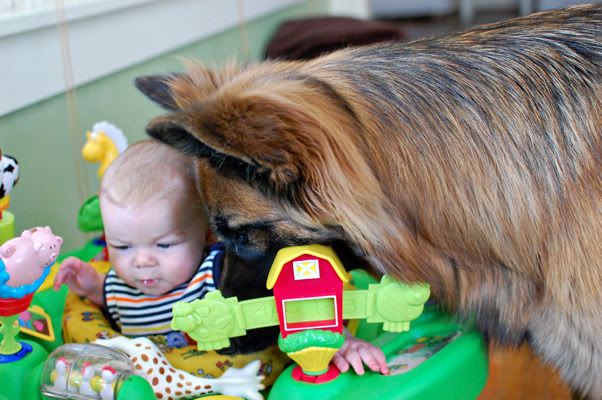 Everywhere Sophie goes, Kaia follows. I often find Sophie (and Elmo) laying right next to Kaia. Since Kason can't walk, I'd assume Kaia is moving the toys. I can't really blame her, she's just confused with all of the extra toys that have been added to our house. I guess we'll just have to make sure Sophie is out of Kaia's reach when we're out of the room! :)
And just in case you needed a little pick-me-up, here's something that is bound to bring a smile to your face...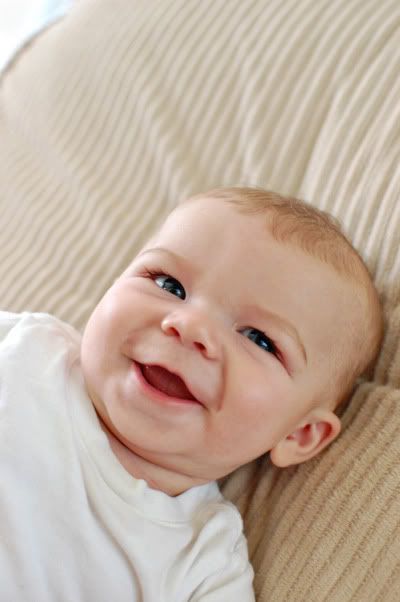 Happy Friday! :)