It's hard to believe that any day now, Kason will go from being an only child to being a big brother. Although I do still have some anxieties about this transition, I am so excited to become a family of 4. That being said, we have been making the most of our time as a family of 3, and doing lots of fun things with our sweet, only child.
I won't lie, when I got put on bedrest and had to miss the last 2 "family of 3" vacations, I was really bummed. I wanted those special times with my boy. However, God had different plans, and I'm so thankful that he's kept this baby girl inside of me for a little longer. Now that I'm off bedrest, I'm getting to take Kason to do some fun 1 on 1 (2 on 1 when daddy is off work) things with my boy.
Here's a little glimpse at some of them -
*Airport visit*
If you know Kason, you know that he LOVES all things that go. Cars, trains, buses, firetrucks you name it..he loves them. He points them all out as we drive and gets so excited when he sees any of these transpertation vehicles. His favorite though? "Airnanes!" Also known as airplanes. Everytime he's in the car he's searching the sky for airplanes. He can find them even when I can't see them at all. He shouts "AIRNANE MOMMY!!" and gets so excited. I know he doesn't remember actually riding on an airplane last summer (I've tried to block it out of my mind as well :)), so I decided he would love a trip to the airport. There's a huge window area in our airport's terminal that you can watch the planes taxi in and out. Such a fun, cheap date, and Kason LOVED it. I'm so glad we live 15 minutes from an airport. He could watch those planes for hours!

*"Beach" trip*
Like I said, I was pretty upset about not getting to take Kason to the beach at all this summer. I know he would love to play in the sand and jump in the ocean. Since I was unable to travel far, my friend Jess invited up to a lake in the community she lives in. It has a little beach and Kason was able to play in the sand. It just so happens that it was the same little beach I grew up playing at with some good family friends. Kason loved it, and lucky for me, he doesn't know the difference between Heritage Lake, the Atlantic Ocean, and Lake Michigan. :)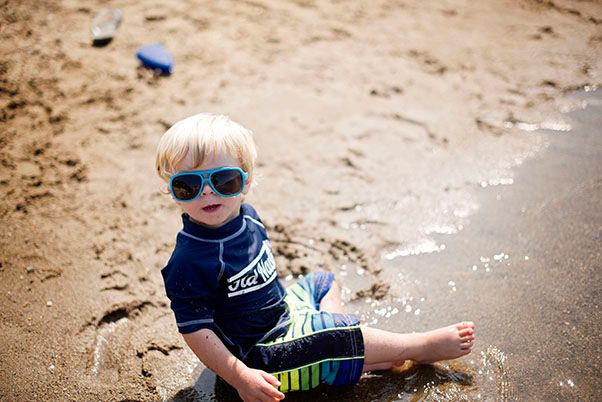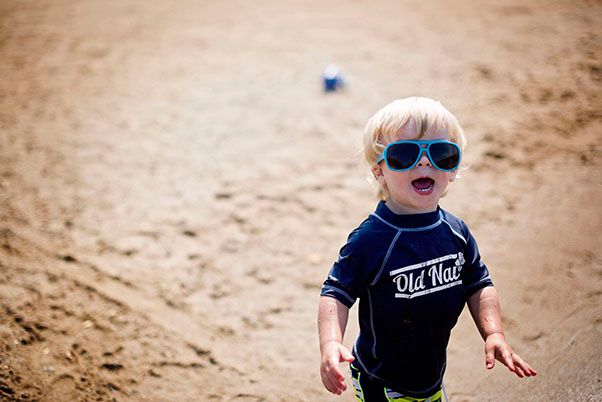 *Water gun fights*
This was one of those things that daddy got to be a part of. Kason loves all things water, so we bought him some water guns one evening and he had a blast! He was SO excited and the look on his face when daddy shot water at him was priceless. I just love having a boy!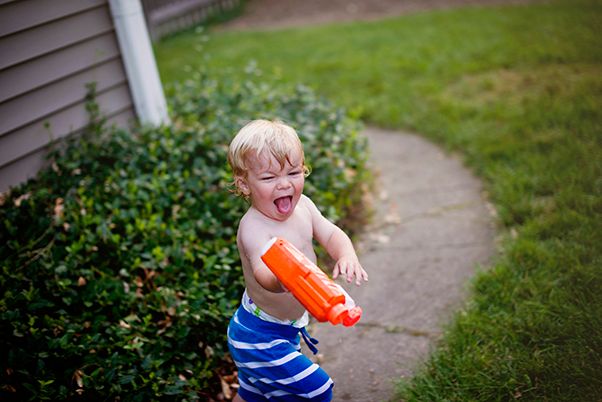 *Baseball game*
We took Kason to an Indian's game last summer, and although he had fun, I know he didn't truly understand what was going on. He loves going to watch Duane play softball, so I knew he'd love an Indian's game. He spent most of the time chasing girls around (we are going to have our hands FULL in the adolescent years :)) and playing with his friend Luke, he loved being at the game!