Everyone with kids knows it happens. When you first hold that sweet baby in your arms you suddenly have a "new" life. Your old life and old selfish ways fly out the window. You suddenly have a new task at hand and that task trumps all of the other tasks in your life. That task is being a mom (or dad) to this tiny being that you grew inside of you for 9 months. To care and love him with all of your soul. Your old life is transformed into a newer, better, and sometimes harder life. It's different, but it is oh so much sweeter.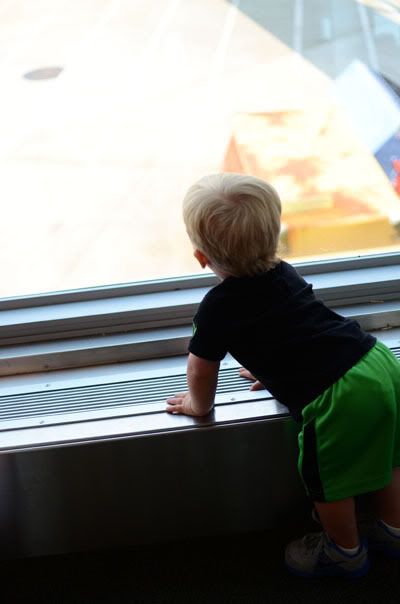 Vacation is the same way. Quite plane rides are a thing of the past replaced with trying to hold down a busy 15 month old for 4 hours. Gone are the days where I could go to the beach and soak up the sun for hours on end. I could lay there, ipod in hand, and take long naps without a care in the world. After long hours in the sun I'd head to dinner with Duane where we could sit and talk for hours. We'd walk on the beach without even thinking about anyone else. Those "old" vacations were fabulous. They were much needed and I wouldn't trade those memories for the world.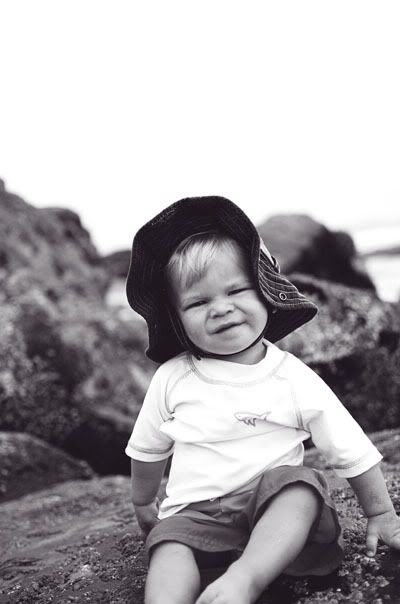 But these "new" vacations, though much less relaxing, are so much better. Sure, they are much harder. Plane rides are almost impossible with the age Kason is at. I was a ball of stress the whole way even though he didn't even do that poorly. Our days are full of chasing a busy 1 year old and scooping him up because he touches something he's not supposed to. We realize that a very tired, off schedule Kason can equal lots of melt downs and tantrums. There's no more laying on the beach because it's not very safe to let your 15 month old run wild around La Jolla. Meal times are a race to see who can finish before Kason needs to get down and move onto the next thing. And you know what, that's ok. It's better than ok.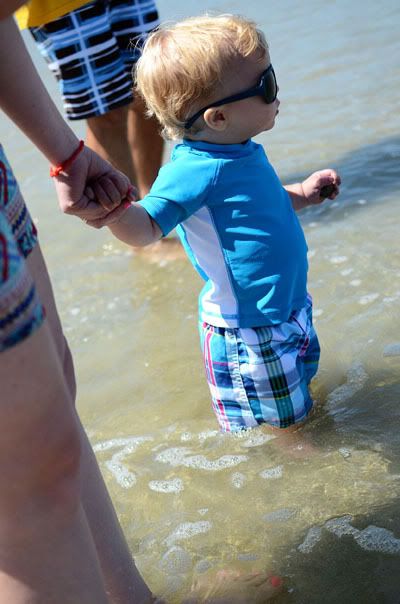 It's ok because nothing can trump seeing that look of wonder in your child's eye when he stares out at the huge blue ocean.
There's nothing that is better than watching him happily pick up handfuls of sand and throw them all over the beach.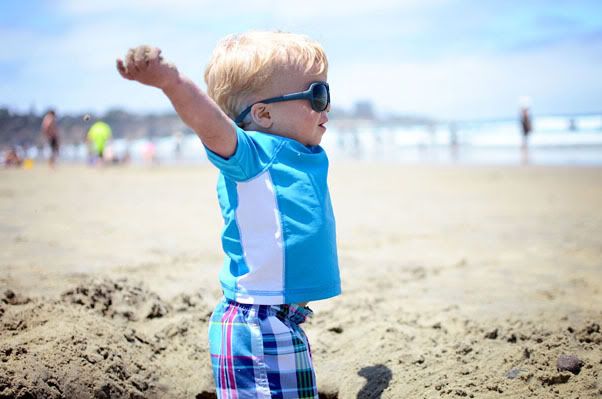 It's such a sweet sight to see him play in a huge hole that grandpa dug on the beach.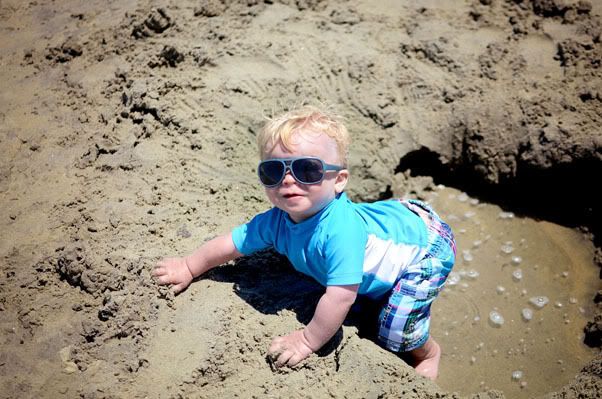 I can't help but smile as he happily walks down the street in Coronado holding on to his ball like there's no place in the world he'd rather be.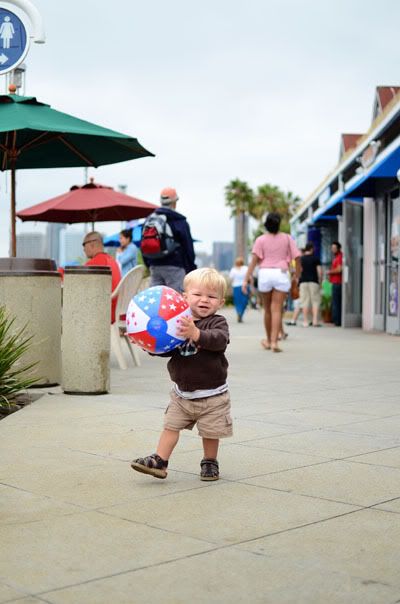 I can see the excitement in his eyes as he watches dolphins swim through the water at sea world.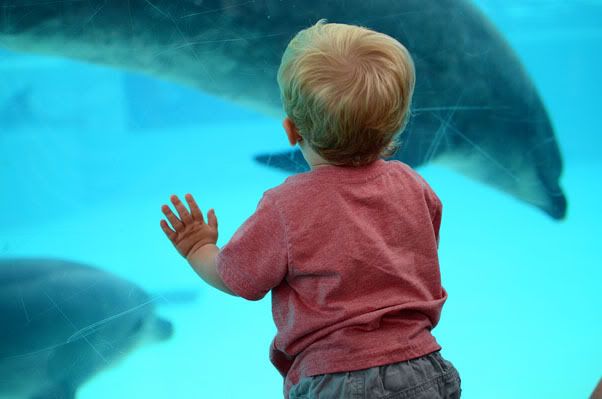 And when he watches Shamu jump out of the water, his hands clap because he's never seen anything like that before.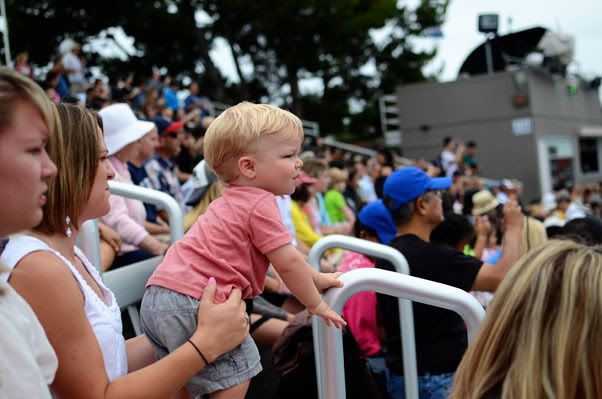 So we endure the hard parts of vacation. We do it because there is so much to see in the world and so much we want to show our boy. We want to take him to the beach, mountains, and dessert and teach him that we have a very big God that created all we see. We want him to have the same great experiences we had as kids. We remember our "old" vacations and tuck those memories in our back pockets.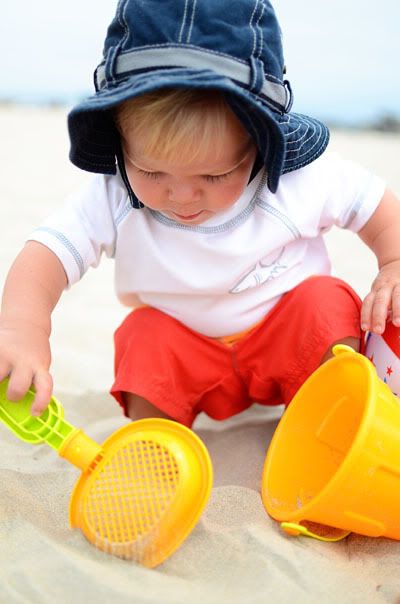 We do it because there is nothing better than watching your child discover a new thing. Kason reminds us to slow down, and find the joy in everything, even the moving sidewalk at the airport. I love these "new" vacations. I am so thankful for vacations with my family and especially my sweet boy. Here's to many, many more.