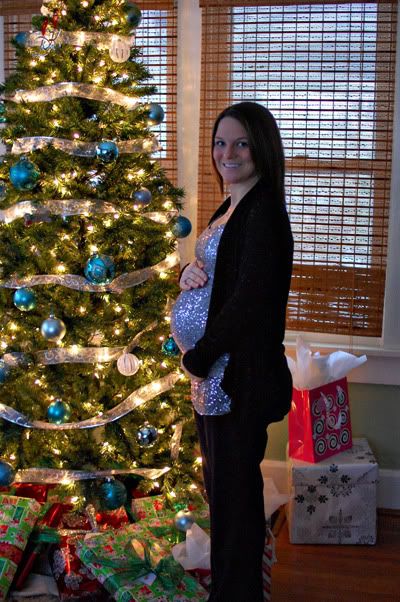 {I am well aware that I slightly resemble a disco ball in this shirt...but I thought it was cute and festive!}
Today I am 28 weeks! Goodbye 2nd trimester..hello 3rd (and FINAL) trimester! I'm 2/3 of the way done with my first pregnancy! That's a great Christmas present if you ask me! :)
Baby G's size
: He weighs about 2 lb. 4 oz. He's about 14 1/2 inches long.
My size
: Still hovering at about 13 or 14 lbs. total weight gain.
Most excited thing
: We have started decorating Baby G's nursery! We got his furniture a couple of weeks ago and Duane is planning on painting this week. After those things are done, we will probably wait to do much more until after our showers. I will post pictures when the painting is done. :)
Most annoying thing
: Acid reflux is not the most comfortable thing. But if it's for my baby, I'll learn to deal! :)
Cravings
: Still no weird cravings right now.
Sickness
: Feeling pretty good.
Next appointment
: I head back to the doctor on January 4th.
I think it's pretty cool that I enter my third trimester on Christmas day. It's like I planned it, except not at all! ;)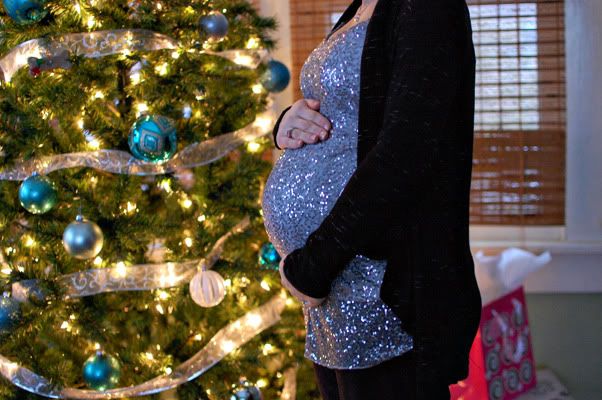 I hope you are having a wonderful Christmas!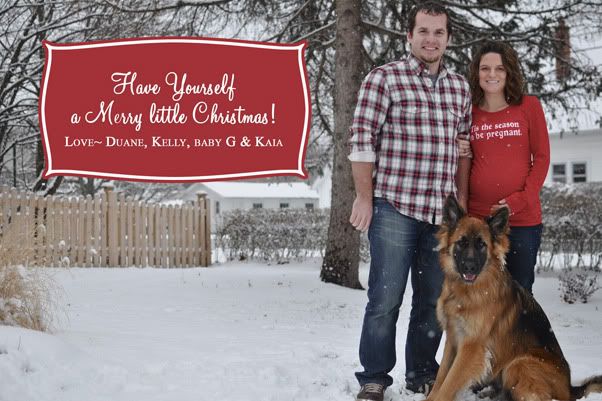 Our Christmas card this year, in case you haven't gotten one in the mail! A special thanks to my good friend Karrie, for helping me create this cute card! :)
--For unto us a child is born, unto us a son is given: and the government shall be upon his shoulder: and his name shall be called Wonderful, Counsellor, The mighty God, The everlasting Father, The Prince of Peace. Isaiah 9:6