I think it's safe to say that winter and I have a love/hate relationship. I really hate the cold. With a passion. When it's below about 40 degrees I always question why Duane and I have decided to remain here for the time being. Come December I really don't like to step foot outside. Wearing coats isn't really my thing but I'm forced to when the temperatures are so low...even though my coats won't button anymore. :)
That being said, I do like (I don't know if i'd say love) winter for a few reasons. One of those reasons is of course the Christmas season. It's one of my favorite parts of the year that just happens to take place during my least favorite season. Once Christmas is over winter becomes much less bearable. My birthday soon follows Christmas and then Duane's. Most likely Baby G's birthday will be just about a month after Duane's so there definitely are a few additional reason to look forward to winter. I just wish it was a tad bit warmer!
Even thought I despise the cold..I do like the snow. I don't really like playing in it, but I like looking at it (from afar) and watching Kaia play in it. She LOVES the snow and would go into major doggie depression if Duane and I ever decided to move to a more southern location. It snowed a few inches today making that our first major snow. Kaia was so excited she could hardly stand it! She has so much fur that I'm sure she's not one bit cold. I can't wait to watch Baby G play in the snow with Kaia in a couple of years.
Here are some pictures from the first snow...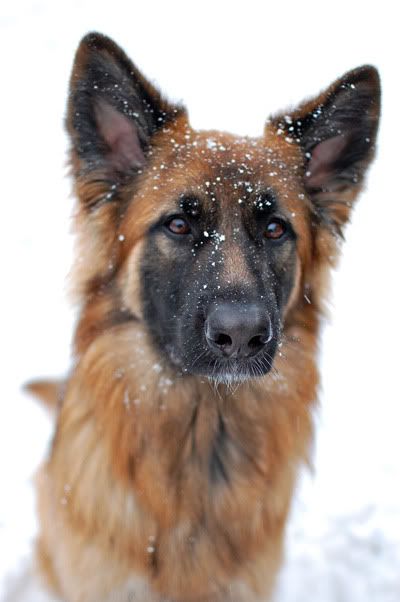 Kaia always ends up with snow all over her face!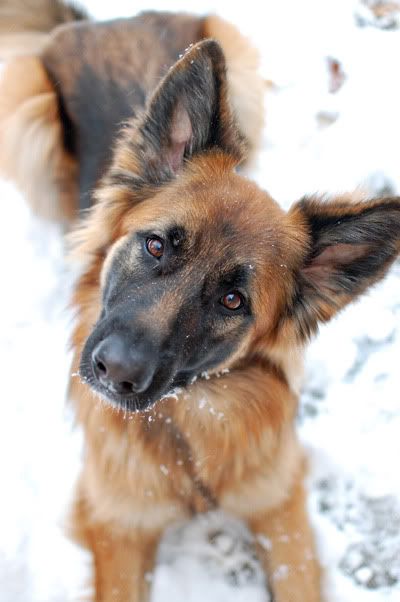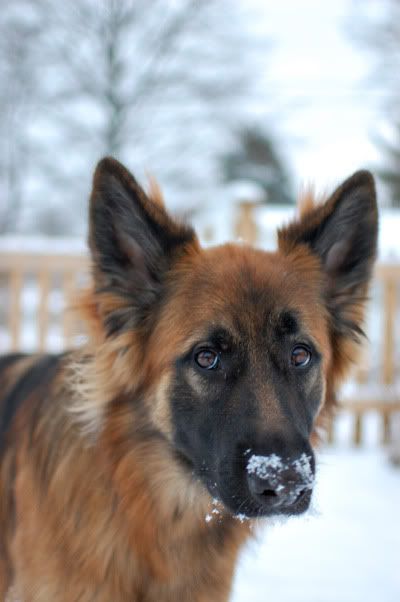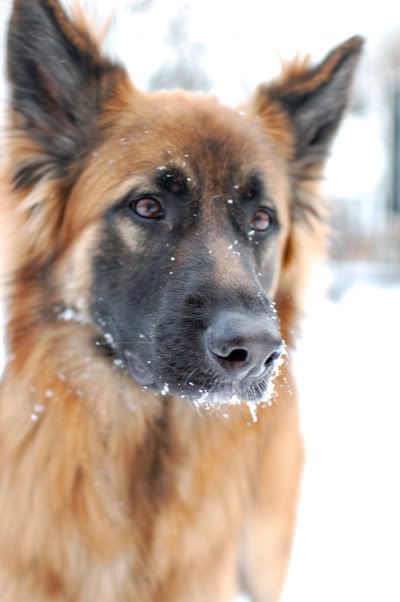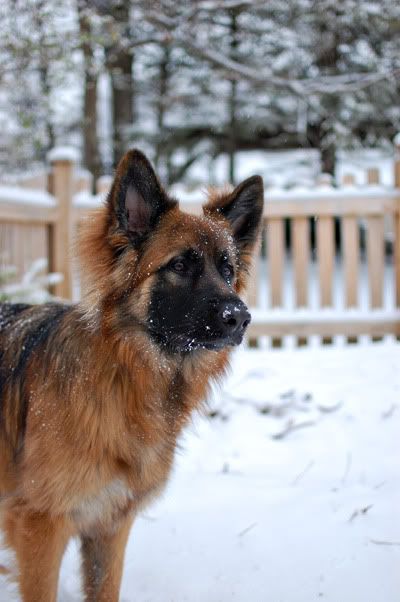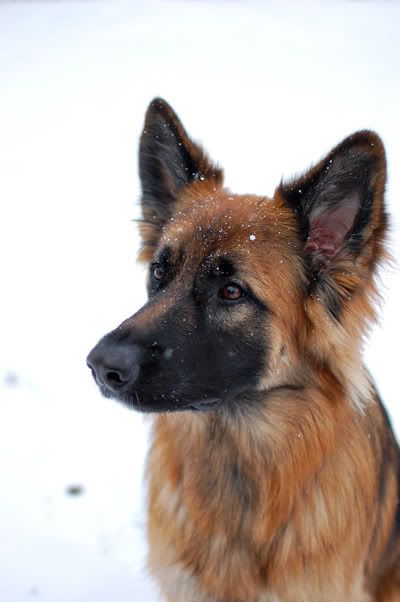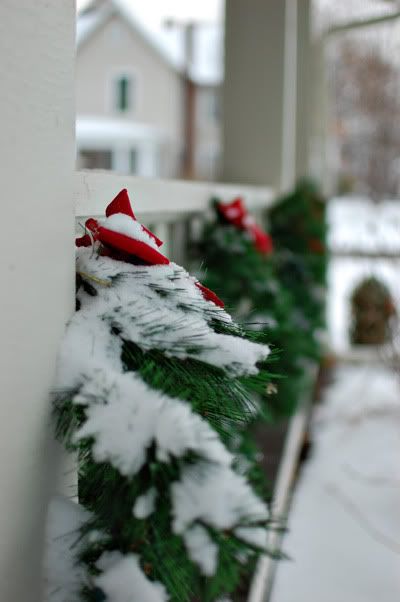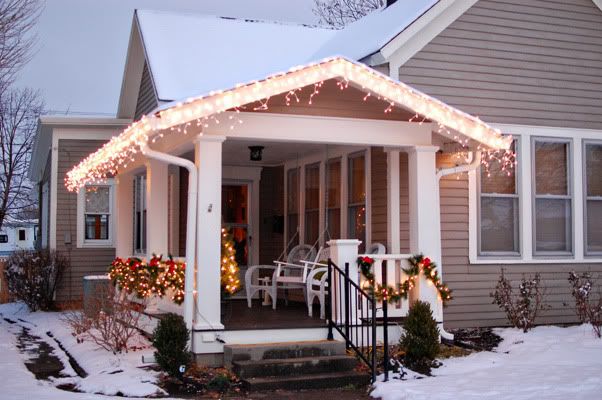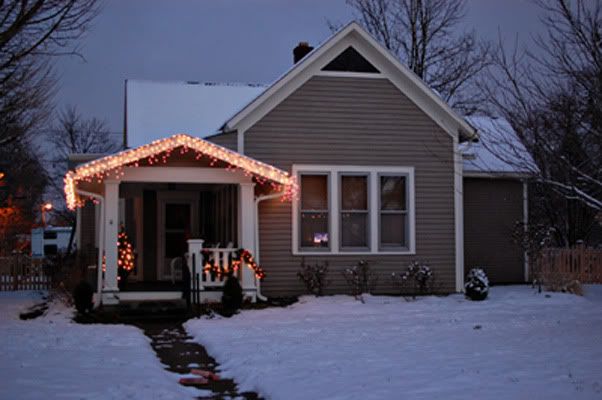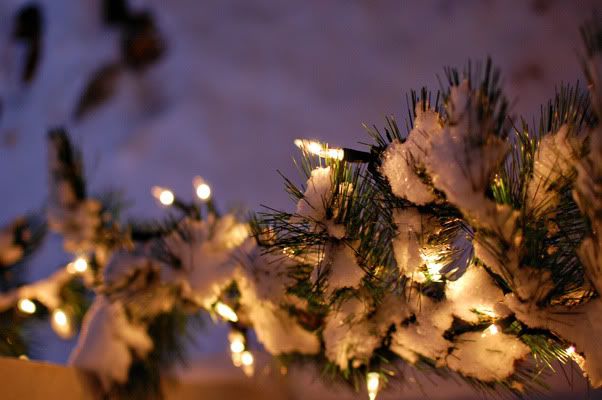 And after a long day in the snow, Kaia can't help but look out the window at all the white stuff!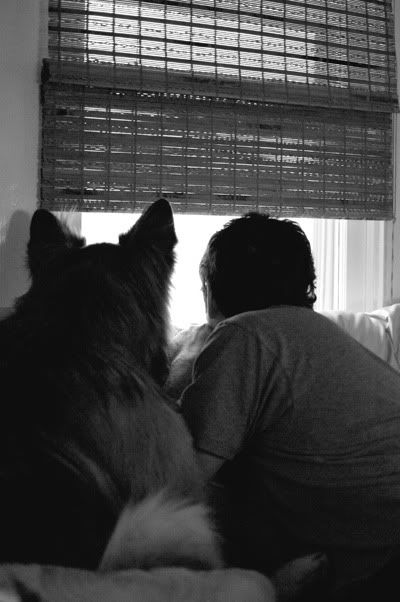 Hope you're staying warm wherever you are! Have a fabulous weekend! :)