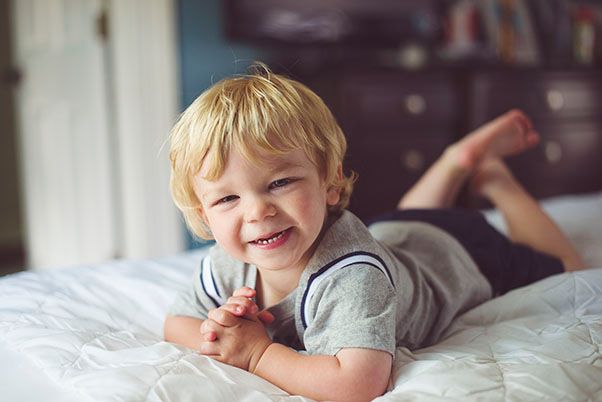 I know I've blogged before about my struggles with the two's, but as hard as they have been, I am LOVING this age! Although extremely strong willed, Kason's little personality is starting to really emerge, and he is hilarious! I wanted to take a couple of minutes to write down some of the things he's doing, so that I don't forget them. I feel like he's learning and changing so much everyday, I know that if I don't stop and blog about all of the little things he's doing, they will become a distant memory. And my brain usually loses distant memories.
At two years old Kason is...
...Learning so, so much! He never ceases to amaze me with the things he understands. He knows all of his shapes, which is weird because we haven't worked on them a ton. We do have some shape puzzles that he does all the time, so I think that helps. He's slowly learning to count to 10, but for some reason right now he counts.."2, 4, 6" and then starts over at 2. I can't figure this out, because we're obviously not counting by 2s with him. I think it's because I always say..."Onnnne" and then wait for him to say two, and so on. We're working on it! He's learning new words everyday, and his newest trick is to pray before dinner. Cutest thing. EVER. I feel like he learns so many words daily, and he is constantly repeating what I say. I love that he is such a little sponge right now, and the teacher in me wants to continually help him absorb new things. He also has a stellar memory. He could take you on a tour of our town, and tell you where Kaia gets a bath, where we grocery shop, where the park is, where grammy works, etc.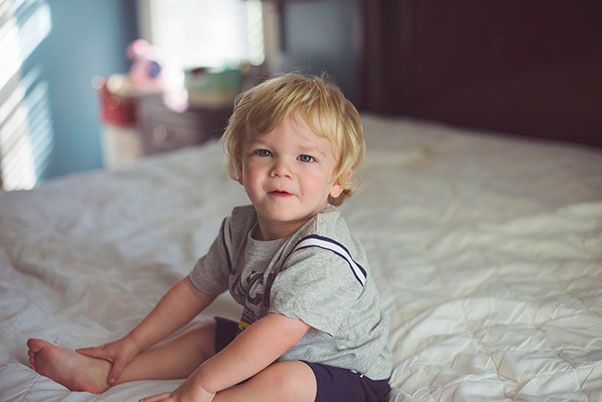 ...SO polite! Ha! This is not like a brag on our parenting, because honestly, I'm not sure why he is so polite. Every time I (or anyone) gives him something, he says "Tank you!" Every. Single. Time. I guess I've been saying thank you to him since he's been able to hand me things, so maybe he picked it up from there. If you don't say "You're welcome" right away, he will continually say "tank you" over and over again. The Target cashier learned that the hard way last week, after Kason started yelling "thank you" because she wasn't responding. :) He also walks around the house saying "Thank you! Welcome!" over and over again. We're working on saying "please" instead of whining for something, and he's getting much better about that. I don't think he remembers unless I remind him, but I've caught him asking nicely several times lately. He also says "sorry" even if it's not his fault. I bumped into him this morning when I was sweeping and he immediately say "Sorrer (sorry)" even though I should have been the one saying it. I guess he's had to say "sorry" so much, he's just used to it! :)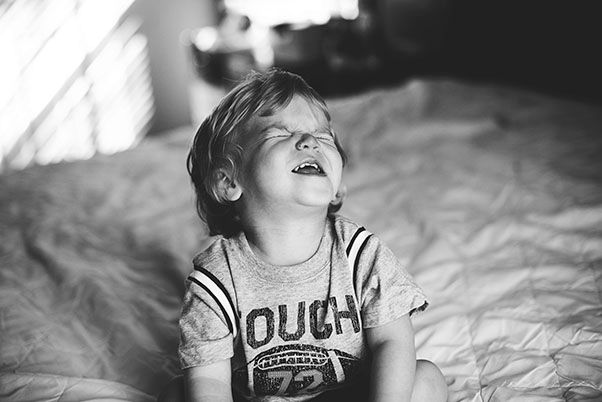 ...A sports fanatic. That's like putting it lightly. The boy constantly has sports on the mind. He loves to play golf with daddy, and has even asked me to buy him "Golf shirts. Like dada!" Duane is going to take him golfing with him soon..and I can't wait to hear about it! He still loves basketball, and practices shooting multiple times per day. His newest favorite sports are baseball and soccer. He yells every time we drive by the local soccer fields "SOCCER BALL!!" and I know he will love to play next year. He's been practicing baseball a lot lately too. He's getting pretty good at hitting the ball with his bat. I have a feeling I'm going to be spending lots of time at the ball fields when he's older. :)
...Loving the warm weather. I tell you what, if he could, this kid would sleep outside. We spend warm sunny days outside, and only come in for nap time. We've even been eating lunch outside, which he loves. He loves going to the park and throwing rocks into the creek, and could do that for hours. He also loves swinging in the "big boy" swing at the park. When we're at home, he loves driving his car or mowing the grass with his little mower. He actually followed Duane around with his mower while Duane mowed the front AND back yard. Hard to believe...since nothing holds his attention for long.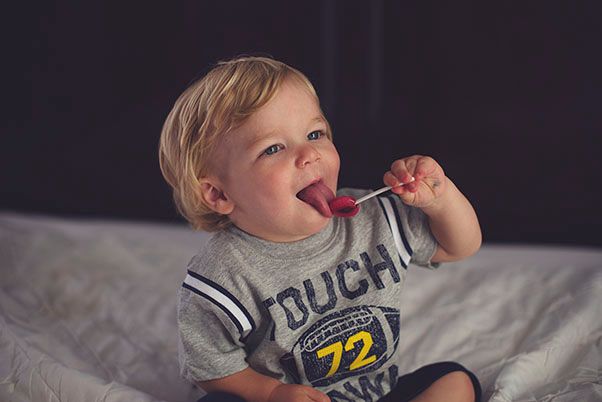 ...Such a helper! He loves to help me around the house. His favorite chores are sweeping, unloading the dishwasher, and putting clothes in the washer. He's at the point now that I can ask him to go in the other room and get something, and he does it! This is so helpful since his momma can't bend down as easily as she used to. :) I think his helpfulness will come in VERY handy when baby sister is here. He will love to help with her and already talks about "giving baby sister a bottle".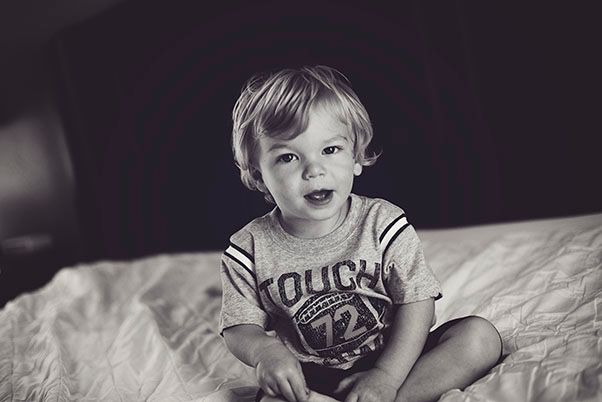 ...Preparing to be a big brother. We talk about baby sister A LOT. I want him to know her name, and know that she is a baby in momma's belly that will come live at our house soon. He always says "Good morning sister (although he uses her name)." when he wakes up in the morning. Anytime I'm changing clothes and he sees my belly he yells "BABY SISTER!!!" and pats my belly. He loves to point out little girl clothes in the stores and yell his sister's name. Lately, when we talk about her, he demands she come "OUT!" so I think he's ready to meet her. :)
...Such a joy! He's not an "easy" toddler. He throws lots of tantrums, and whines a lot. But he always makes me smile, even on hard days. His laugh is contagious, and he is a genuinely happy little boy. He loves playing with other kids and does such a good job with it. I honestly can't imagine life without him. He bring Duane and I so much joy, that I can't look at him and not thank God for such a wonderful blessing.
So, that's my two year old in a nut shell! :)