This weekend has been an exciting one! On Friday Duane's brother and sister-in-law welcomed a sweet baby boy into their family. Korbin Daniel was born at 10:08 p.m. on November 19. He is pretty cute and looks just like his big sister! Duane and I were comparing pictures of Korbin to Haylea's newborn pictures and it was unreal how much they look alike!
Here are a few pictures of our new nephew...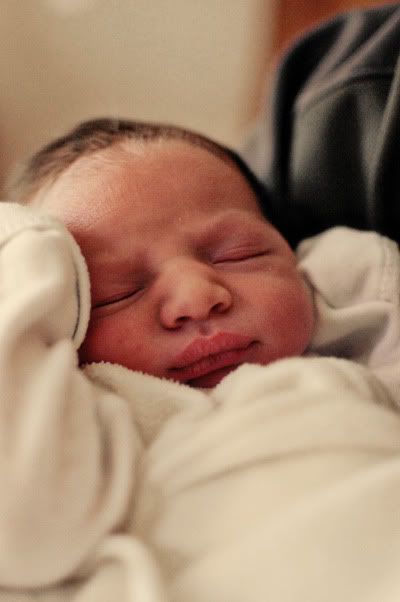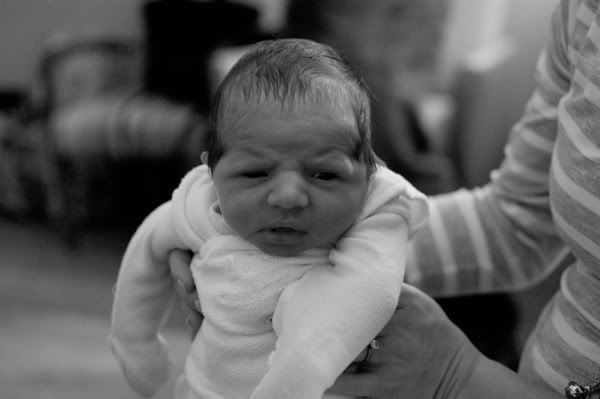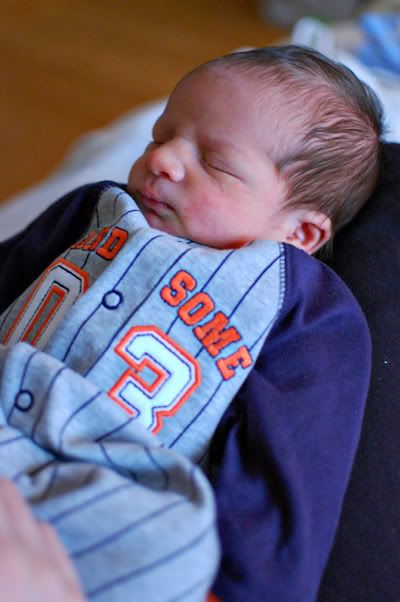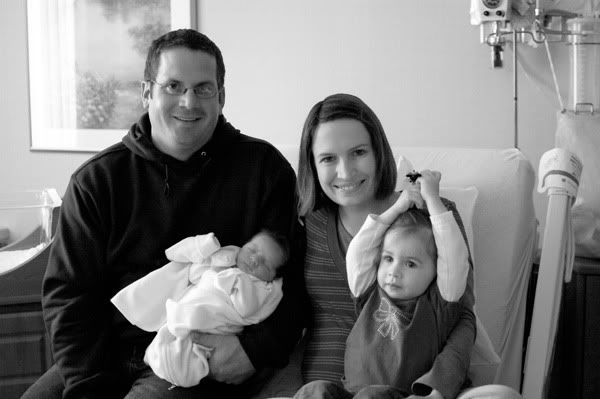 The Gibbs family with it's newest addition!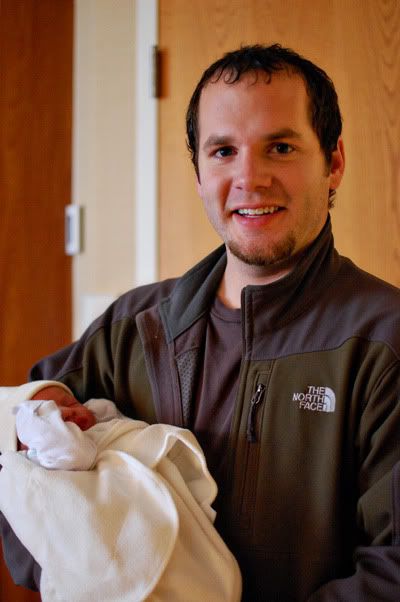 Can't believe in a few months Duane will be holding OUR baby! :)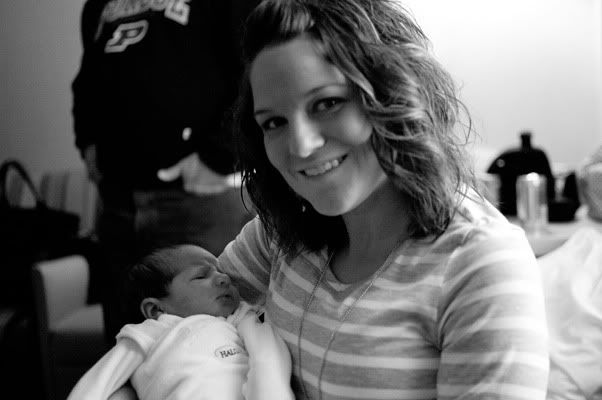 After meeting Korbin I went to Petsmart with my sister Jill. Jill has been wanting a puppy for quite sometime so we went to see if there were any puppies she'd like to adopt. She just happened to find the cutest, sweetest puppy to adopt! Jill adopted Sally, a 4 month old boxer mix. Sally is SO calm and has a great temperament! She was quite terrified of Kaia (wouldn't you be?!) but I have a feeling in a few months, they will be great friends! :)
Meet Sally...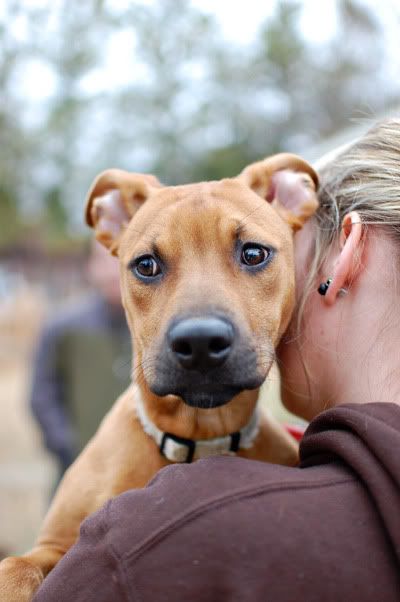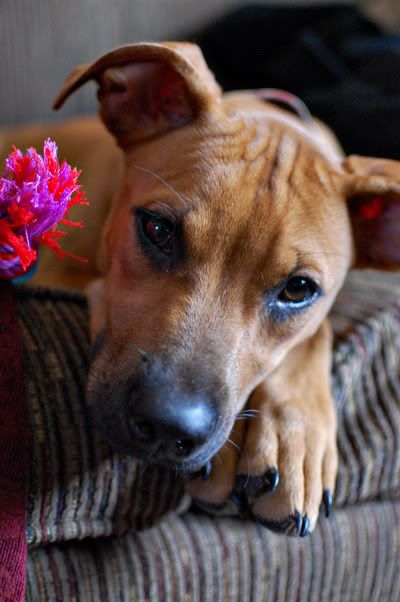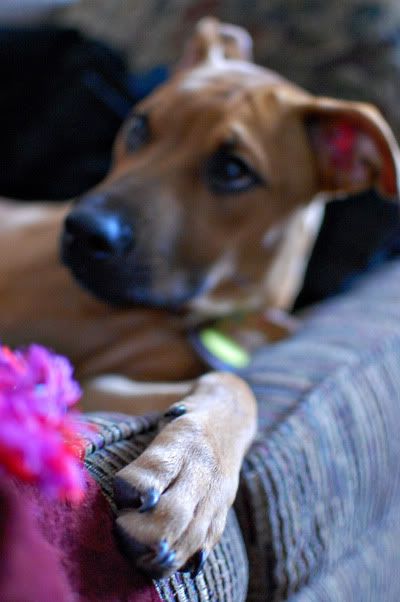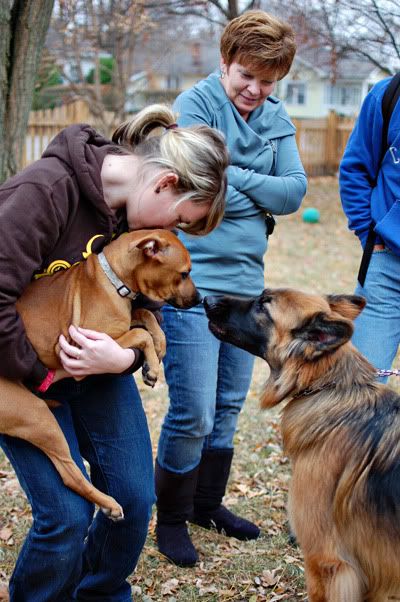 Kaia meeting her new cousin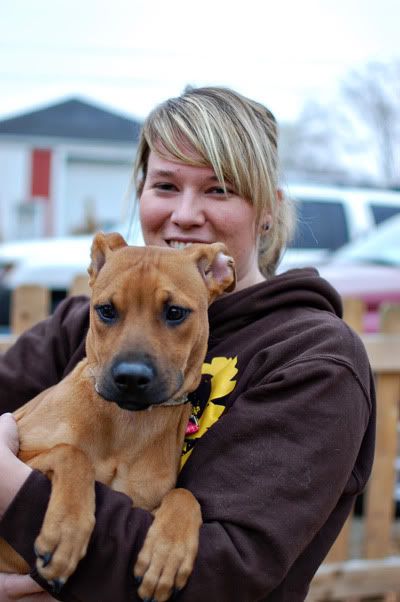 After all of that excitement we headed to Baby's R Us to register. It was a long, overwhelming process that I'm glad to have out of the way!
This weekend has been a busy one and has this pregnant girl worn out! I am SO thankful that this is only a 3 day work week. I hope you all had a great weekend! :)