I stumbled across this website earlier this year when I was looking through my long list of blogs. I always said that one day, when I had a baby, I would definitely like one of these. Little did I know..that "one day" would come sooner than we thought!
The website I am referring to is
http://www.shop.tinasteinberg.com
. It's a website that has lots of neat, original jewelry. I am absolutely in love with the Love Touch Fingerprint collection. There are lots of necklaces and bracelets to choose from that have a fingerprint indented in them. I for sure want one of these when Baby G is born! It's my understanding that after you order the necklace they will mail you an "easy" kit that allows you to make the fingerprint impression. I think it's such a cool idea and can't wait to see Baby G's fingerprints on one of these!
My personal favorite...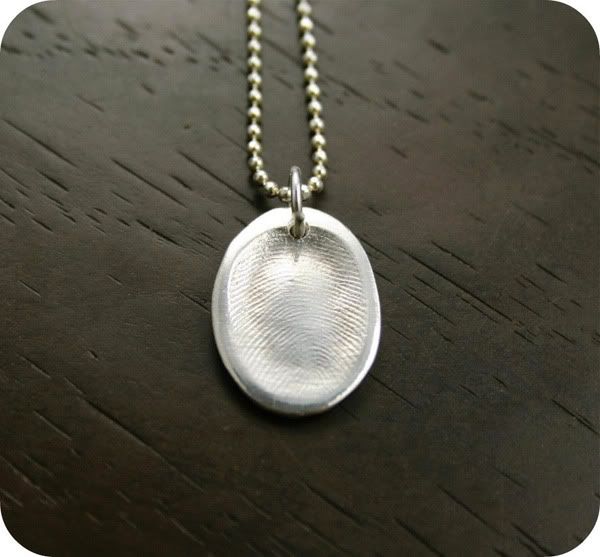 Just wanted to share this website with you! I'm sure there are lots of mamas out there that would love one of these! :)