Check out this sweet boy's newest skill...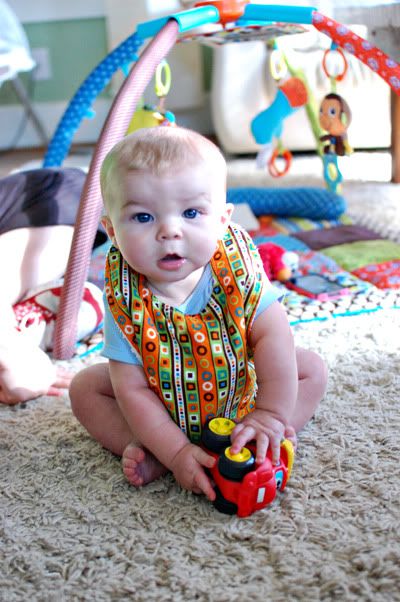 That's right, Mr. Kason can sit up without any assistance!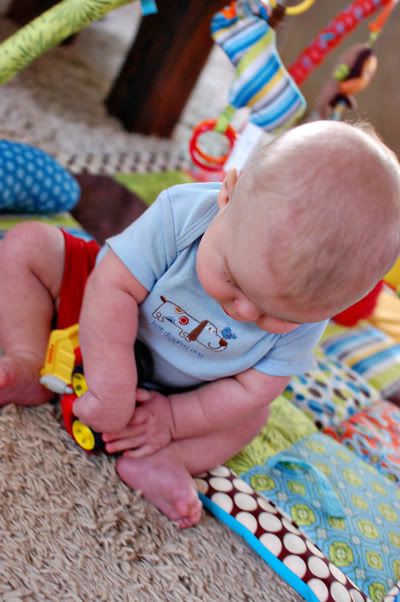 He is so strong and I knew a few weeks ago that he'd be able to master this skill in no time.
He can't do it for more than about three minutes, but everyday he can sit up for longer and longer!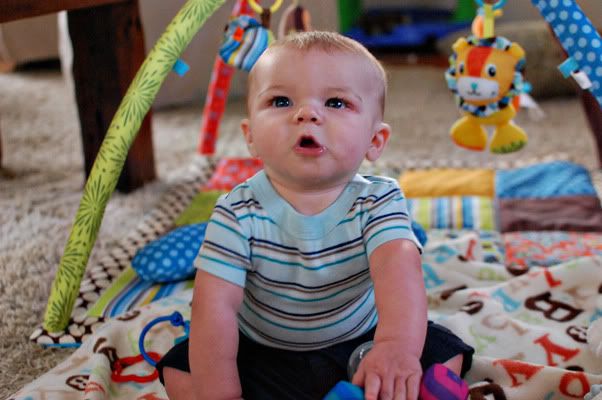 And how does he feel about this newest accomplishment?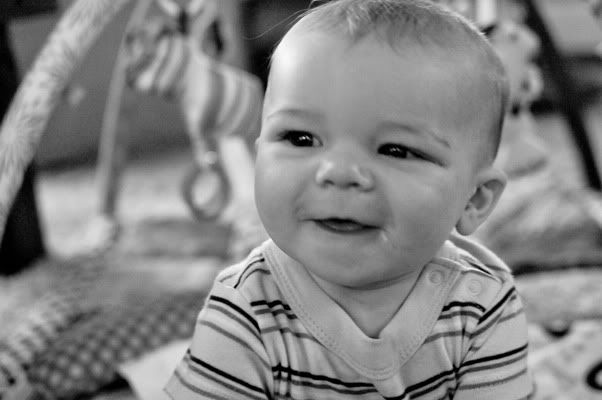 The smile says it all. After all...wouldn't you be happy if finally after months of laying on the ground and looking up at the ceiling you could finally sit up straight and look at all of the cool stuff going on around you?! That sentence was a run-on, I'm sure, but you get the point!
Happy Tuesday! :)