Do you remember when I used to set my sweet little boy in our big comfy chair and he would just sit and smile at me?
Well I'm afraid those days are long gone...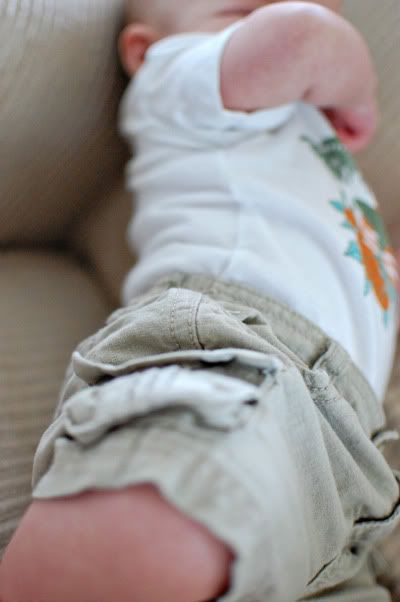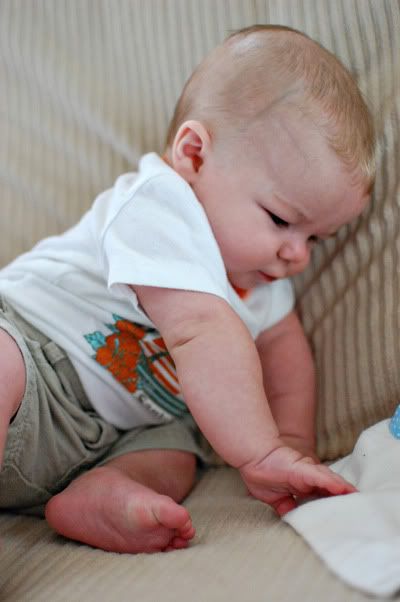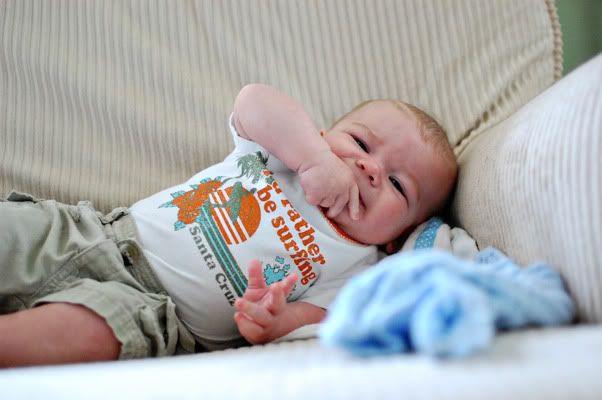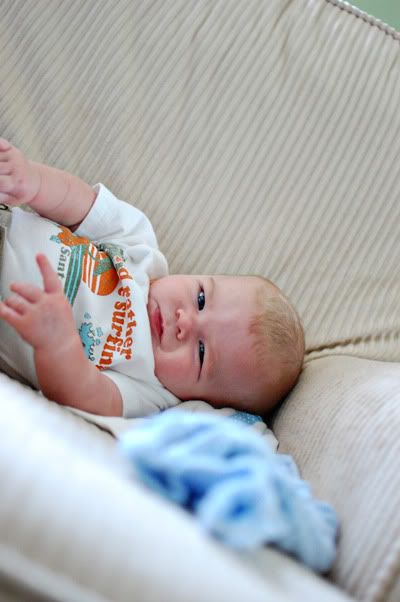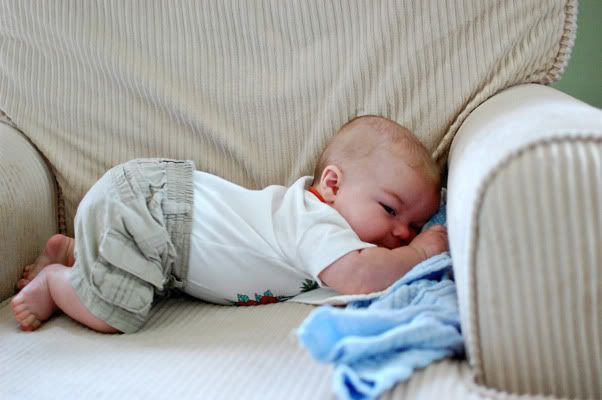 These pictures were taken over the course of about 3 minutes. Finally I gave up. This is the only decent one I got...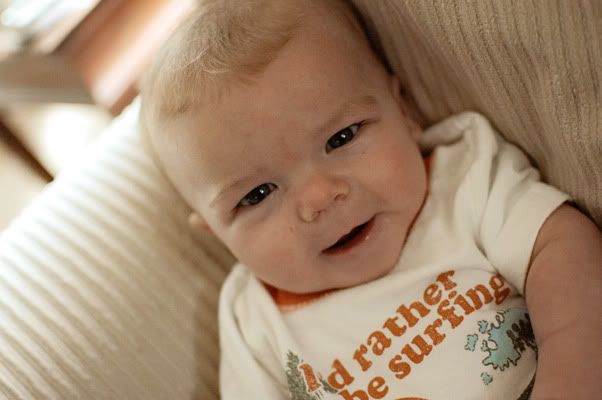 I know he's not officially "mobile" but this kid is a mover! When he starts crawling, watch out! He is going to keep us on our toes!
I have SO much to blog about! I want to share how my first week back at work was and blog a few recipes I've recently tried...but right now all I want to do is SIT (because I've been standing way too much this week) and do nothing.
Happy Friday from a mama who loves Fridays more than ever right now! :)