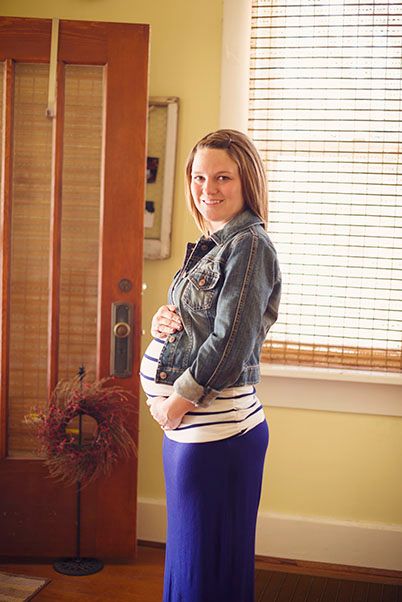 Monday I was 26 weeks pregnant with our sweet baby girl! AND she finally has a name! We are so excited to be able to call this baby by name, and pray for her by name. We're still not announcing it publicly, but have told some close friends and family. The rest of you will have to wait until July. :) Naming her made the fact that she will be here in just over 3 months SO much more real. I can't wait to get her in my arms!
Pregnancy Updates:
Baby G's size: Baby girl weighs about 1 and 2/3 lbs. and measures about 14 inches long, about the size of an english cucumber. Kason was 19 and 3/4 inches at birth, so it's crazy that this baby doesn't have a ton more length to gain. My ribs are thankful.
My size
: I weighed 122 lbs. at my appointment today. That means my total weight gain is 8 lbs. I gained like 3 pounds in the last month, which seems crazy, but I guess it's not that much. I looked back at my
26 week post
with Kason and had gained 13 pounds at 26 weeks. So that fact that I've gained 5 pounds less is crazy. I did start off about 8 pounds heavier with this baby, though.
Movement: Lots of big movements happening. She's still the most active in the evening and as I sit at my computer and edit it's so fun to watch my stomach dance all over the place. I've felt some shoulder and elbow pokes, which is always cool!
Most excited thing: Naming our girl is for sure the most exciting thing right now! Kason's little voice saying his sister's name is just the cutest thing. :)
Most annoying thing: Sleeping. So hard to get comfy.
Cravings: I honestly haven't craved much lately. I eat a few bites of anything and get full right away.
Sickness: I have gotten really nauseous and actually threw up again last week. I remember my morning sickness coming back in trimester 3 with Kason, so maybe it's back?