My cooking venture has recently come to a halt due to the fact that my dairy intake is very limited. I've found that it's mainly cheese that upsets Kason's belly..so I've tried to stay away from that. However, being a picky eater and having a picky husband means that there aren't many things I can cook that don't include cheese. Duane really loves these chicken enchiladas that my friend
Carrie
always makes. I decided to try them one night and you might recall it was a
disaster
! I have made them two times since then and they have turned out really well! I limit the amount of cheese that go on mine..although the last time the little bit of cheese still got to Kason's tummy. Poor baby!
Here's how to make these super easy super delicious enchiladas...
Step 1:
I placed about 7 small pieces of chicken into a pot of boiling water. I threw in some chili powder, chili pepper, and garlic powder for a little extra flavor. I let the chicken boil for about 30 minutes. When it was done I let it cool and then it easily shredded into small pieces.
Step 2:
In a mixing bowl I mixed the following items: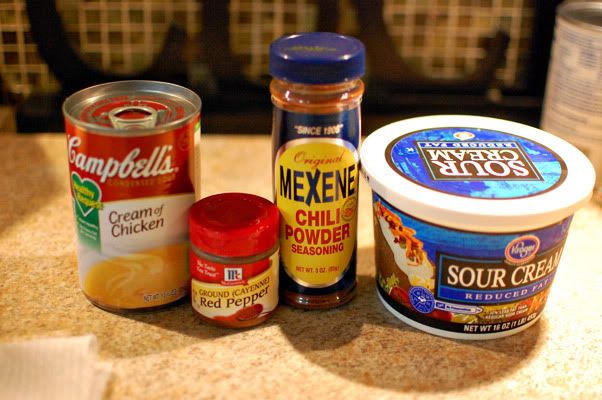 I put in the full can of cream of chicken and also the full container of the sour cream. I'm not sure how much of the chili powder I added, I just kind of kept adding and stirring until the sauce turned a little pink-ish. I just sprinkled a little red pepper for some additional flavor.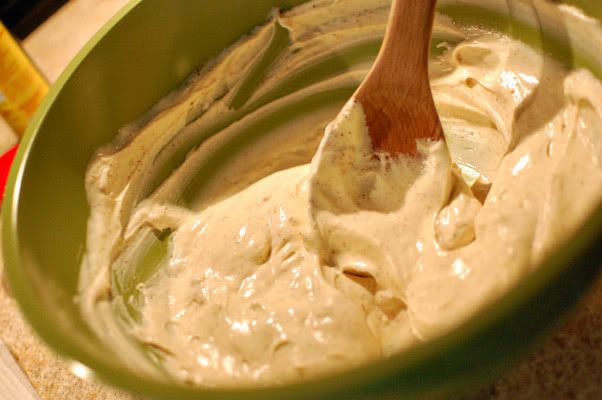 Step 3:
After I had the chicken and sauce ready, I put the enchiladas together. I used a medium size tortilla and spread a spoon full of the sauce mixture on the enchilada. I then added some chicken and rolled it up. I did this four times. You can make as many or as few as you want. Four enchiladas usually feeds Duane and I and leaves some leftovers as well.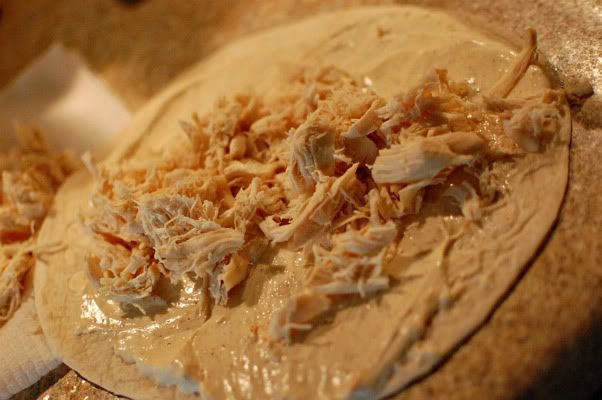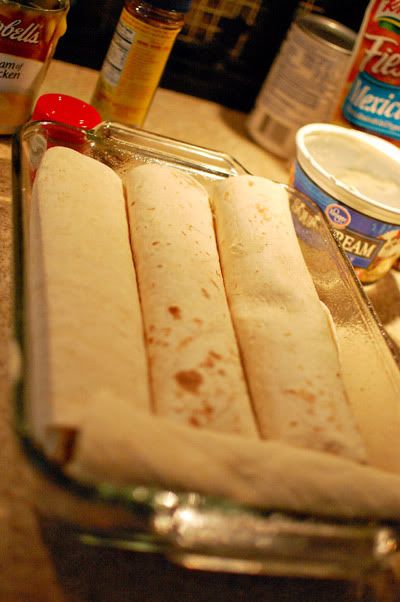 Step 4:
I used the additional sauce mixture to cover the enchiladas. After I spread that over the enchiladas I covered them with shredded mozzarella cheese.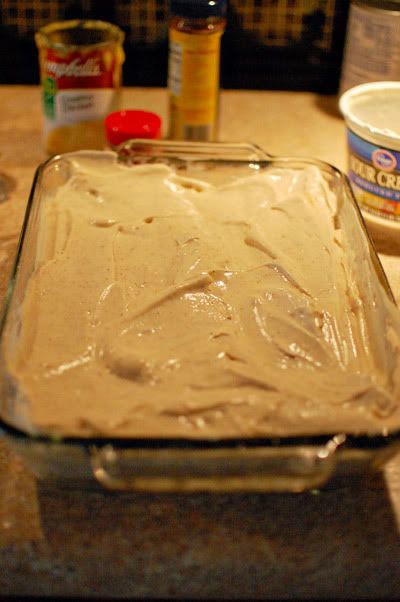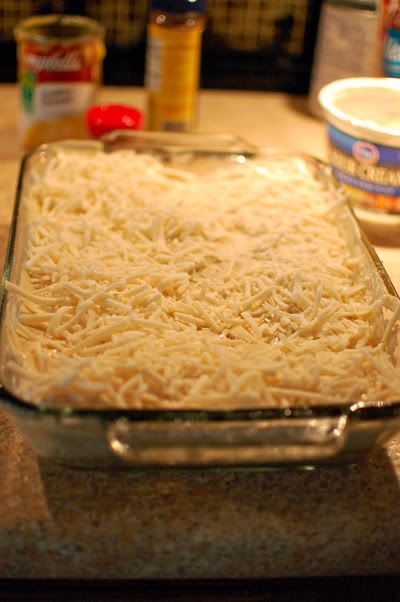 Step 5:
I put them in the oven (preheated to 400 degrees) for 30 minutes. After just 30 short minutes..they were finished!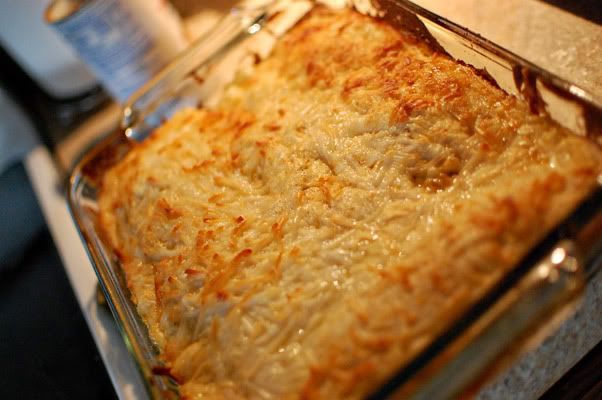 Add some chips and salsa and rice and dinner is served...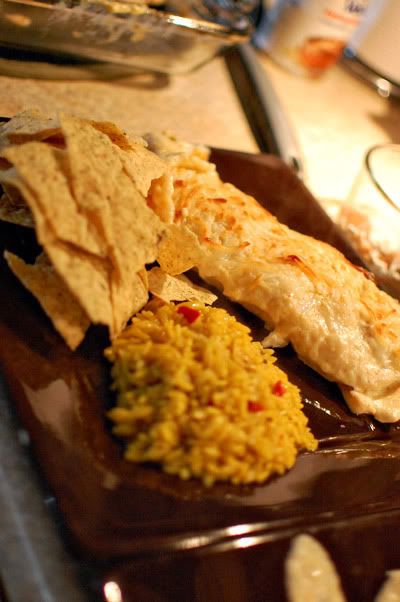 Thanks Carrie for the great recipe!