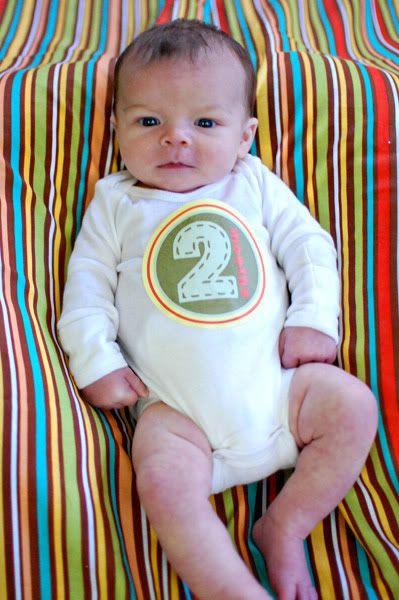 Today Kason is 2 months! Hard to believe another month has past. I feel like I might be saying those words as each month passes by! Kason is becoming SO much more alert. He gives us big smiles all the time and loves to "talk" to us. It's so much fun watching him interact with things around him. We love this little guys so much!
Here are Kason's 2 months stats...
Weight: 9 lbs. 15 oz. - 10.25th percentile
Length: 21 and 3/4 inches - 10th percentile
Head: 15 and 1/8 - 10.25th percentile

Still a little on the small side..just like his mama! :) Kason got 2 shots at the doctor today and did GREAT! He only cried for a second when he got the shots and then he was fine. Such a tough guy!
Here are some of Kason's current favorites:
...His swing! We are so thankful for his swing. Sometimes at night,when he's fussy it's the only thing that makes him happy.
...Sleep! This kid is an awesome sleeper! He sleeps 6-7 straight hours at night, wakes up to eat, and goes back to sleep for 2-3 hours. It's great!
...Eating! He still is loving his food! I would think breast milk would get old..but I guess not! :)
...His stroller! Since it's getting warm he really likes to go on walks. He actually stays awake for the first little bit and then eventually falls asleep. Since his big crazy sister (Kaia) loves walks, we are frequent walk takers!
...His Bumbo! He is finally big enough to sit in it. He LOVES to sit in it and just look around. He smiles so much when he's in it!
...Being talked to! He loves it when anyone talks to him and gives big smiles! SO fun!
...Baths! He LOVES taking a bath now! He could be screaming at the top of his lungs but as soon as we plop him in the bath, he is so calm and happy. We love bath time!
...Acid reflux. Yuck! He has a fairly bad case of it. He is on medicine for it which has helped a TON! Poor little guy!
...Sleep. I know I said he loves sleep above, and he is good at it! However, falling asleep at times is a problem for him. He gets upset and fights sleep big time! He fusses for quite a while at night before finally giving in. Someday all he'll want to do is sleep!
...Dairy. I've figured out that dairy (especially cheese) really upsets Kason's tummy. It's been hard, but I've tried to cut out most dairy. I rarely eat cheese (which is hard for a cheese lover) and that seems to help.
Here are Kason's 2 month pictures! :)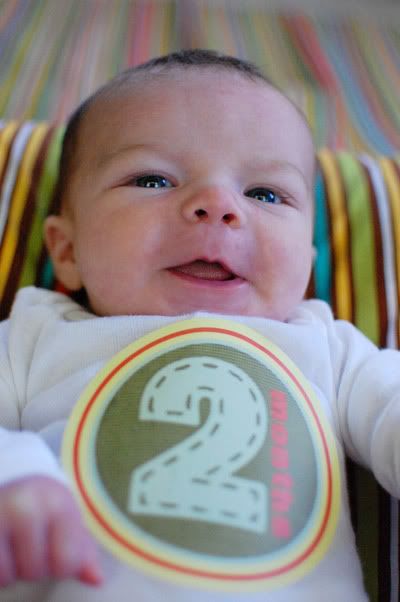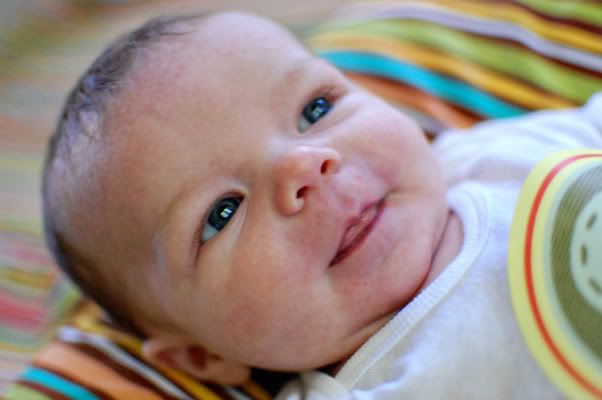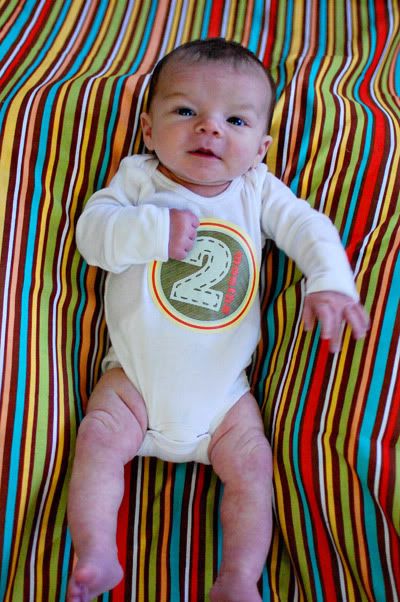 Today is also my sister Jill's birthday!! She is such an awesome sister and one of my best friends. She is also a fabulous aunt and has been SO much help since Kason was born. Kason and I sang to her this morning and we're going out to eat to celebrate with her tonight. Happy 23rd birthday Jill! We love you lots at the Gibbs' household! :)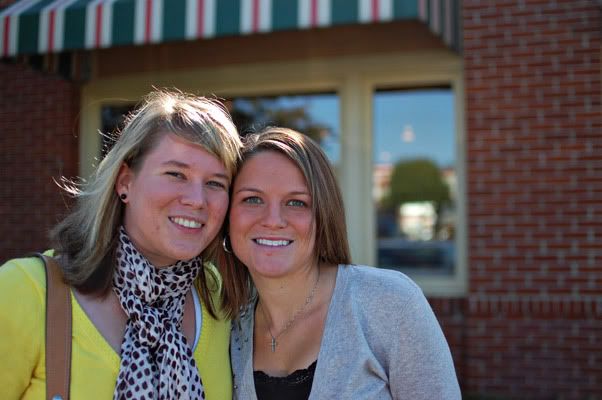 {Jill and I the day we found out Kason was a boy!}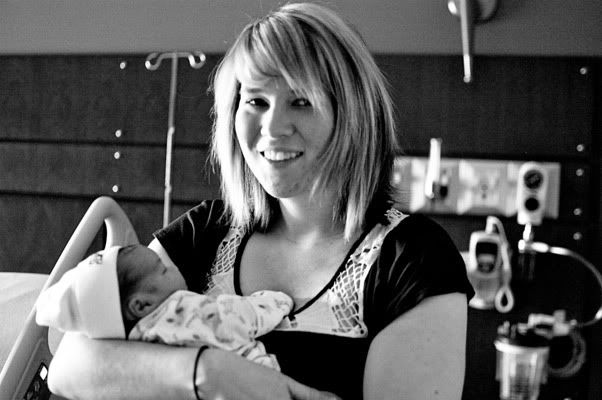 {Jill with 1 day old Kason.}